What Is Whatsapp?
First, we know about WhatsApp before reading the success story of WhatsApp. WhatsApp is a text and voice chat app released in 2009. Since then it has become extremely popular, thanks to its features and flexibility in no small way. WhatsApp makes messages, calls, video calls, and audios on both desktop and mobile devices, as a free application. 
Part of what makes this app attractive is that it runs on different phone and computer operating systems, helping with messaging. Nevertheless, the app is very similar to text messaging services, because WhatsApp uses the internet to deliver messages, the cost of using WhatsApp is relatively lesser than texting. It can make one-on-one calls or group calls too. It's popular among teenagers due to features such as group chatting, voice messages, and location sharing. The success story of Whatsapp is start from here. If you wanna download Whatsapp then Click here!
History Of The Whatsapp's Success
The history of Whatsapp needs to be heard because it is not about the normal startup story where the founders have an idea that made them drop out of their colleges, create a team, and get pre-seed funding from a giant like Facebook or Google. WhatsApp was conceptualized by people who were in their thirties who had a stable job with a reputable company, not college students.
The originators of WhatsApp are Brian Acton and Jan Koum. They both worked as Yahoo! Employees before leaving the company. Shortly afterward, they both applied for jobs at Facebook jobs that would certainly have left them unwilling to launch WhatsApp had they been accepted but were turned down.
At the time, Koum was surviving off his Yahoo savings! And no guidance as to where he will take his next career path. However, in 2009, Koum had the vision, after purchasing an iPhone, to see that a whole industry was about to form around mobile apps. To capitalize on this up-and-coming industry, Koum began to explore the possibility of creating an app that would allow mobile users to interact better and engage with their friends, family, and business.
Teaming up with Brian Acton, Koum succeeded in persuading five Yahoo associates to finance the $250,000 app and launched WhatsApp in 2009.
WhatsApp's Tough Start And Success
WhatsApp, however, had been a bit of a difficult start. Koum was dissatisfied with the development of the device after several crashes and failures and was reportedly considering giving it up entirely. It was Acton that encouraged Koum to stick it out "a few more months" each time the duo hit a setback.
Fortunately for the two, the duo stuck it out and saw the app through to its eventual success. WhatsApp has boasted 50 staff members and 200 million users by February 2013. Shortly thereafter, Facebook founder Mark Zuckerberg purchased the app for a staggering $19 billion – a figure that has become the world's largest acquisition to date.
Strategy For Success Of Whatsapp
Both Koum and Acton share a common passion, and that was their hatred for ads. So they agreed to hold the WhatsApp free of advertising for the success of WhatsApp. Koum also had a note from Acton on his desk saying, "No advertising! No games! No Gimmicks".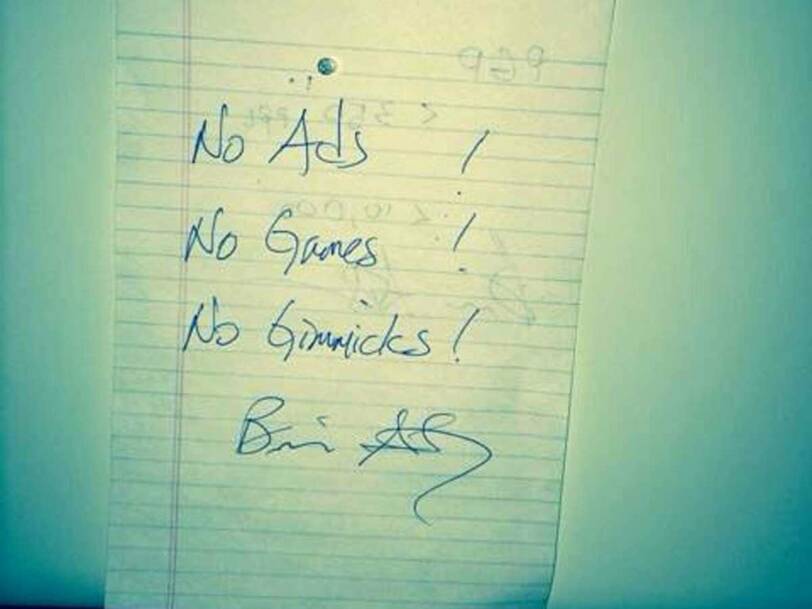 This strategy helped WhatsApp to be more user-friendly. Suppose you 're talking to one of your friends and then suddenly an ad pops up! How are you going to feel? Irritated right? So this worked. People loved it.
WhatsApp's founder and co-founder had worked for Yahoo!, so they knew the Advertising market very well. They knew it was a way to generate revenue. But they weren't following it. To raise funds, Koum and Acton decided to charge money from users. Every year they charged Andriod users and iPhone users on the first time installation. And at that time, the numbers of WhatsApp users were so high, Koum and Acton had earned strong revenue from their app.
Facebook Acquisition of WhatsApp
Facebook has a messaging app, Messenger, but it's second to WhatsApp in popularity, so the acquisition will push Facebook to the No. 1 spot.
This also offers over 450 million phone numbers to Facebook, important information for an ad-based company such as Facebook to have. When Facebook announced its plans to acquire WhatsApp in February 2014, the founders of WhatsApp attached a purchase price of $16 billion: $4 billion in cash and $12 billion remaining in Facebook shares. That price tag is dwarfed by Facebook's actual price paid: $21.8 billion, or $55 per user.
Facebook decided to pay $19.6 billion — and add $3.6 billion to the initial price as compensation to WhatsApp workers for staying on board at Facebook.
In a statement on the deal, Facebook CEO Mark Zuckerberg said WhatsApp will enhance Internet.org efforts to increase Internet access worldwide.
WhatsApp's Growth
In a world where an app's demand and popularity are never stable, Brian Acton and Jan Koum were able to keep their offer at the top of the line throughout WhatsApp 's history; thanks to their non-ad policy. Rather than going after the money by constantly interrupting chats with advertisements, they gave more attention to the interest of the user which is what counts most today.
Today more than 1.5 billion people use WhatsApp in 180 countries. The app has also taken over SMS, MMS, and other outdated features that its target audience traditionally used to communicate with each other. And now, with Facebook's dream of even having businesses on board, those features of mobile operators may end up being completely useless.
Zuckerberg is not leaving any stone unturned to push WhatsApp to a new business-market level. The company has also released the application's desktop version (WhatsApp Web) to make it easier to use on a PC or Mac.
Lesson From The Success Story of WhatsApp
Five things from Jan and Brian that we can learn
You never get too old to start up a business, not even a technology business.
You never get too old to start up a business, not even a technology business. Acton often claims that their age is an additional benefit, saying that the urge to be cool isn't clouding his vision, they just want to be realistic.
Persistence is the only way forward
Koum 's story is one of a lot of difficulties and let downs, Brian lost a fortune in the dotcom bubble and was rejected by several firms, but through hard work and perseverance, both men came out on top.
Creating a common interest is necessary for success
One would argue that if there were no ultimate frisbee, there would be no Whatsapp. These men on the work floor became friends but kept in touch through their passion for the sport. And it was at one of those matches that Acton told Koum he was not supposed to give up
Ensure your co-founder is the yin to your yang
In this situation, you can see how important it is that the person you work with fills the gaps you lack. Your co-founder should possess all the attributes that you don't have.
Plan for the long term, together.
Acton and Koum were clear about what their product would be. They were both on the same page, realizing exactly what their idea is and, most importantly, what was going to be.
Conclusion
So in the end, if I need to summarize WhatsApp's success story, I have to admit that both Koum and Acton took the gamble of launching a startup and it succeeded for them very well. The WhatsApp team preferred their customers and made their app easy to use, which consumers enjoy till now, rather than going for money and having the advertisement to show on a mobile screen.